Main 4' 10 x 6' 6 Nepal Rug Content Container
Main 4' 10 x 6' 6 Nepal Rug photo container
Main 4' 10 x 6' 6 Nepal Rug photo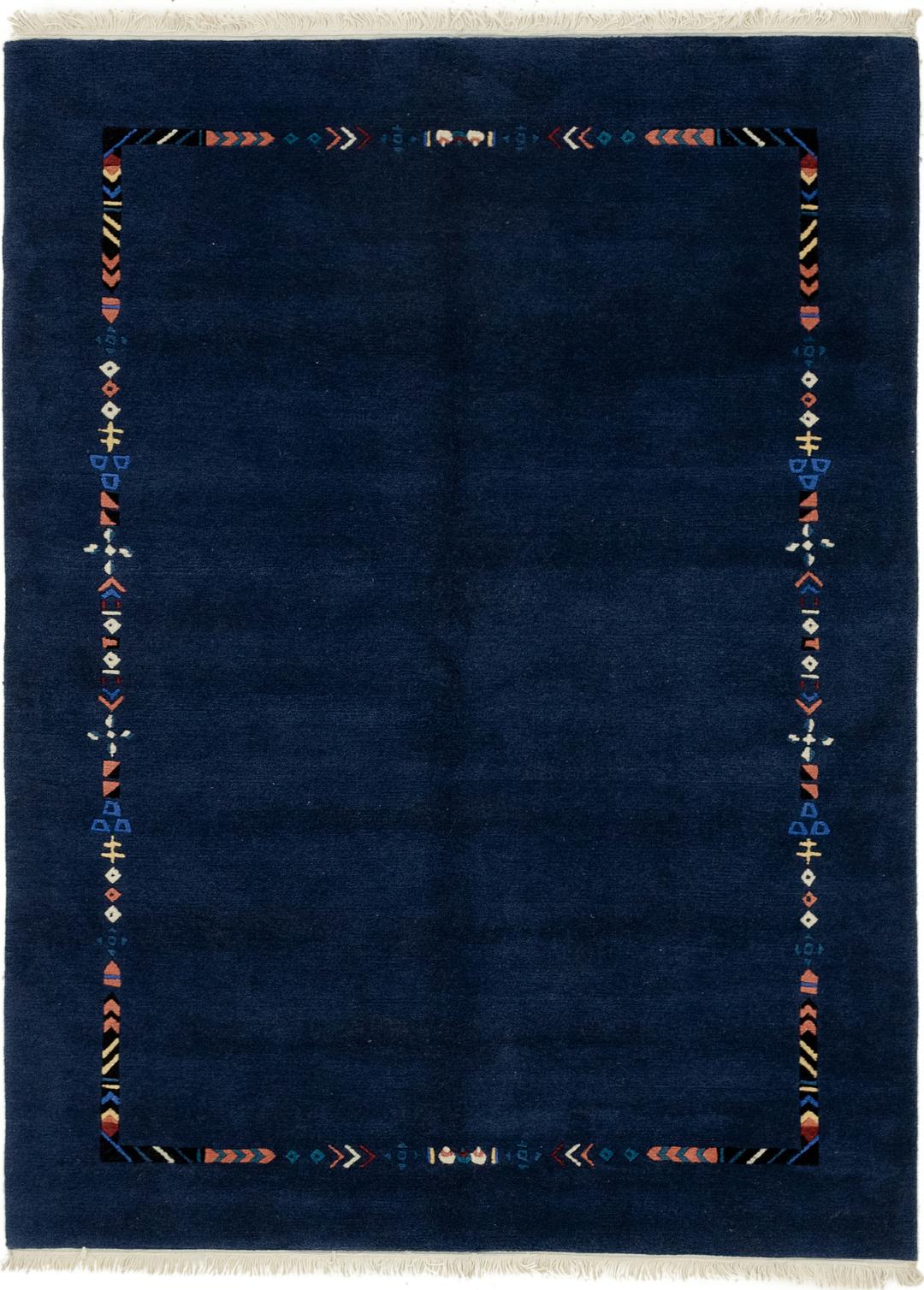 Supporting alternative photos for 4' 10 x 6' 6 Nepal Rug
Alternative 4' 10 x 6' 6 Nepal Rug photo 1
Alternative 4' 10 x 6' 6 Nepal Rug photo 2
Alternative 4' 10 x 6' 6 Nepal Rug photo 3
Alternative 4' 10 x 6' 6 Nepal Rug photo 4
Alternative 4' 10 x 6' 6 Nepal Rug photo 5
Alternative 4' 10 x 6' 6 Nepal Rug photo 6
Alternative 4' 10 x 6' 6 Nepal Rug photo 7
Alternative 4' 10 x 6' 6 Nepal Rug photo 8
Alternative 4' 10 x 6' 6 Nepal Rug photo 9
Alternative 4' 10 x 6' 6 Nepal Rug photo 10
4' 10 x 6' 6 Nepal Rug Description Container
4' 10 x 6' 6 Nepal Rug Product Description
This rug is currently unavailable.
This rug is in the process of being shipped to a client.
This Nepal Collection rug is Hand Knotted of 100% Natural Wool and has 80 knots per square inch. This rug is brand new. This rug has fringe.
Colours found in this rug include:Purple, Black, Blue, Green, Ivory, Navy Blue, Orange, Rust Red, Red, Pink. The primary colour is Purple.
This rug is 3/4" thick. This rug is in excellent condition. It is brand new.
The measurements for this rug are: 4 feet 10 inches wide by 6 feet 6 inches long.
All of our hand-knotted rugs are professionally washed and treated. All rugs are individually inspected before leaving our warehouse.
This rug's SKU # is 22445761
Authenticity
Carefully chosen by dedicated and experienced members of our team. We work directly with the weavers to promote fair trade and a genuine selection.
Hand Crafted
Hand-knotted by skilled, artisanal hands.
Indigenous
Cultural memory passed between generations to this day.
One of a Kind
Unique creations unmatched and never duplicated.
Container of Similar Items to 4' 10 x 6' 6 Nepal Rug
4' 10 x 6' 6 Nepal Rug Review Container
4' 10 x 6' 6 Nepal Rug Review
4' 10 x 6' 6 Nepal Rug Ask a Question Container
Ask a Question about 4' 10 x 6' 6 Nepal Rug
Main Footer
This website uses cookies to ensure proper functionality of the shopping cart and checkout progress. By continuing to browse the site you are agreeing to the use of cookies.